Quality heating and cooling services since 1950
Request a Quote for HVAC Maintenance in St. Louis, MO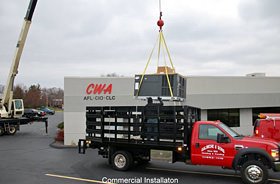 If you are searching for a reliable and experienced service provider for HVAC maintenance and repair in St. Louis, MO, your search ends with us. Galmiche and Sons offers a wide range of repair and maintenance services for your St. Louis home or office. Our services include regular inspection and cleaning, extended warranties, annual maintenance, and repairs.
With our HVAC maintenance services, you can ensure that your home's ventilation system is clean and in optimal working condition. Regular HVAC maintenance will significantly improve the indoor air quality in your home and improve the overall reliability and efficiency of your system.
To schedule HVAC maintenance, service, or repairs, contact us by phone at 314-993-1110 or complete our service request form below.
Expert HVAC Maintenance Service by Galmiche and Sons
Our ability to offer a wide range of HVAC maintenance and repair services for residential and commercial properties is part of what makes us one of the most preferred service providers in the greater St. Louis metropolitan area. Our complete services for include:
24-hour emergency repair service
HVAC system replacement
Repair and servicing for all models
Extended warranties
Maintenance contracts
Annual cleaning and inspection
At Galmiche and Sons, no project is too big or too small for our technicians and HVAC maintenance experts. We can work with large commercial equipment, and we can also undertake smaller projects for homes in and around the St. Louis metropolitan area. We offer our HVAC maintenance and repair services for: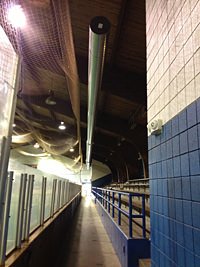 Gas & electric furnaces
Steam boilers & hot water boilers
Humidifiers
Indoor air quality equipment
Why You Should Rely On Us for HVAC Maintenance
As a leading HVAC company and maintenance provider in St. Louis, we understand in the importance of regular HVAC maintenance. Our expertise in working with residential and commercial systems allows us to ensure that your HVAC system is working in optimum condition to provide reliable and efficient heating and cooling year round. In addition to lowing operating expenses and reducing energy bills by improving unit efficiency, regular HVAC maintenance can catch issues and problems before they become major issues. This can reduce or eliminate breakdowns and the need for costly system repairs.
When you work with us, you benefit from:
60+ years of industry experience
Qualified union technicians
Experienced residential and commercial services
Strict adherence to safety codes
Competitive pricing
Customized HVAC services
Submit a Service Request for HVAC Maintenance & Repair
For more information on our HVAC maintenance services available in and around St. Louis, MO, contact us today by completing our online service request form above. We will review your request and be in touch to answer any questions and set up a service call. If you would like immediate service or 24-hour emergency repair service from our heating & air conditioning company, call us at 314-993-1110.
As a leading HVAC maintenance and repair company in St. Louis, we look forward to working with you and building a relationship as your trusted HVAC service provider.