Quality heating and cooling services since 1950
Looking for a Furnace Repair Services Company in St. Louis?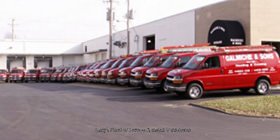 During the winter season, your furnace works doubly hard to ensure that your home is adequately heated and comfortably warm for your loved ones living inside - and while furnaces are normally very reliable, they can also break down just like any typical appliance, especially if they have not been maintained properly. When they do break down, it is critical to seek out quality furnace repair services quickly as possible to keep your loved ones safe and comfortable.
If you find yourself in need of furnace repair services, look no further than Galmiche & Sons Heating & Cooling. We are a trusted name in St. Louis when it comes to high quality residential and commercial HVAC services. Having been in the business for more than 60 years, you can rest assured that our technicians will get your broken furnace up and running in no time at all.
Please contact our heating and air conditioning company today to get a free quote or to schedule a furnace repair service appointment!
Choosing the Best for Furnace Repair Services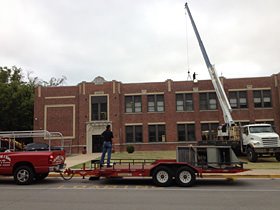 When it comes to quality furnace repair services, many of St. Louis' homes and businesses turn to Galmiche & Sons, and with good reason. We are a full service HVAC company that provides a wide range of commercial and residential furnace solutions ranging from repair and maintenance to replacement and installation. Here are just some of the expert furnace repair services we provide:
Maintenance: Nothing could be worse than your heating equipment breaking down in the middle of a cold winter night. This is why you need to schedule regular maintenance appointments to have your furnace checked and cleaned regularly. This guarantees that your furnace will run in peak condition all throughout winter. Otherwise, you may find yourself needing furnace repair services when you need heat the most. Rest assured that Galmiche & Sons can do maintenance checkups of your HVAC equipment to ensure that everything is up working properly, and that nothing in your HVAC system is out of place.
Repair: Instances such as a faulty pilot light, thermostat problems, or gas leaks require help from a professional. Our technicians have been trained to handle all furnace repair problems quickly and efficiently.
Replacement: Sometimes, it is best to simply have the system replaced instead of forking over good money for frequent furnace repair services. So how do you know if it is time to replace or repair? A good place to start would be to determine how old your furnace is. If your furnace is more than 20 years old, then it may be time to start shopping for a new one. We can help you with that by guiding you to a furnace product that best fits your needs.
Sales and installation: Buying a furnace can be a complicated process. Nevertheless, our technicians can guide you to the right furnace product that will best fit your home or business. We are an authorized supplier of high quality furnace brands such as Lennox and Goodman.
Hire Us for High Quality Furnace Repair Services
In St. Louis and the surrounding areas, call Galmiche & Sons now for your furnace repair service needs! Trust us to be there right away to fix the problem with your furnace, restore the warmth in your home, and provide you with the comfort you need. Simply contact our heating and air conditioning company at 314-993-1110 to schedule a furnace repair service appointment.