Quality heating and cooling services since 1950
Get a Free No-Obligation Quote for a New HVAC System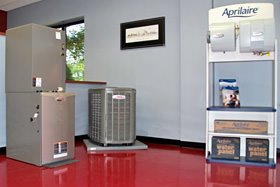 Looking for a reliable and experienced company to install and maintain your HVAC system? You have come to the right place. Galmiche and Sons is a trusted provider of HVAC products and services in the greater St. Louis metropolitan area. To learn more about our product range, services, and customized solutions, get in touch with us today. You can also get a free no-obligation estimate for any installation or repair project by completing our quick online form.
Founded in 1950, we have gained a reputation for providing quality and timely services with a strict sense of professionalism. At Galmiche and Sons, you will find that our experienced and qualified technicians can offer customized solutions for your HVAC system at affordable prices without wavering on quality.
Quality HVAC System Products in St. Louis, MO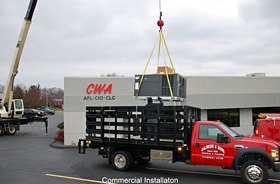 At Galmiche and Sons, we offer nothing but the best products in HVAC system equipment. Our complete range of quality products are offered at affordable prices to homes and offices in the greater St. Louis metropolitan area. Our current product range for HVAC system equipment from Goodman and Lennox includes the following:
Electric Furnaces
Gas Furnaces
Air Conditioners
Commercial HVAC Systems
Humidifiers
Indoor Air Quality Equipment
To cater to your unique HVAC system needs, whether residential or commercial, we offer high efficiency air conditioning units ranging between 13 SEER and 21 SEER. We also supply gas and electric furnaces with 80%-98% efficiency. Our indoor air quality product range includes UV HVAC system lights, electronic air cleaners, and media air filters. With this vast range of products available, we can meet all of your needs for any HVAC system installation.
Why Should You Rely On Galmiche and Sons for your HVAC System Needs?
There are several reasons why you should rely on Galmiche and Sons for quality HVAC system installations. Apart from our experience in the industry spanning over sixty years, we ensure that our customers are satisfied with the quality of work. Not only can you select from the best brand name HVAC system equipment, you can also find the best and most comprehensive installation and repair services for your HVAC system with Galmiche and Sons. We offer:
Residential and commercial services
Large facility featuring top products
35,000 sq ft showroom in St. Louis
Unionized and certified technicians
Services in accordance with safety codes
100% customer satisfaction
Competitive and affordable pricing
Customized HVAC system services
When you rely on us, you can be assured of quality products that deliver on durability, reliability, and safety. Galmiche and Sons ensures that our technicians are friendly, helpful, and thoroughly professional when working with each client. Galmiche and Sons caters to residential and commercial projects in and around St. Louis, offering a wide range of HVAC products and equipment.
Contact Us Today For a Quick HVAC System Quote
For a quick discussion on HVAC system options for your St. Louis metropolitan area home or office, get in touch with us today! You can either fill out the online form on this page or give us a call at 314-993-1110 for a quote for a brand new HVAC system with additional installation and maintenance services provided by Galmiche and Sons. Upon receiving your project details, we will schedule an appointment to review your options for your new HVAC system.
To learn more about our range of HVAC system equipment for homes and offices in St. Louis, contact our heating & air conditioning professionals by phone or email today.