Quality heating and cooling services since 1950
Air Conditioner Unit Sales & Installation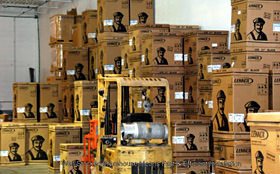 St. Louis summers can get rather hot; therefore, it is important to have a quality air conditioner on which you can rely to keep you cool and comfortable. There are many different types of air conditioning units available from many popular brands. With so many air conditioning units available, each with different specifications for heating and cooling, you have many options from which you can choose. Choosing the unit that offers the best combination of comfort and cost savings can be quite difficult.
This is why it is important to work with expert air conditioning contractors who you can trust to help you make the best decision. At Galmiche & Sons, our specialized team of technicians can help you choose the air conditioner units that are appropriate for your needs. We will work with you to review and understand your needs and air conditioner replacement cost expectations in detail, before recommending the best air conditioner units for you.
To learn more about the air conditioner units we have available or for help selecting the best air conditioning units for your needs, contact our heating & air conditioning experts online or by phone at 314-993-1110.
Choosing the Appropriate Air Conditioner Units
The wide variety of air conditioning devices available in the market today means that there is a unit specifically suited to any need. However, the disadvantage of having many options is that this variety can make it difficult when deciding upon the best air conditioning unit. At Galmiche and Sons, our trained technicians are available to help you select the best air conditioner units for your needs. Whether you are looking for commercial or residential air conditioner replacement, we can supply and install your unit.
Commercial Air Conditioner Units
Having properly regulated temperature at your office can directly influence the amount of productivity of your employees. Air conditioner units that provide optimal cooling to your office allow your employees to work comfortably all year round, even in the hottest months of the St. Louis summer. The best choice for commercial air conditioner units are those units that are able to cool large spaces efficiently without using too much energy. They should also be reliable, requiring minimal repairs or replacement. Having extra features like dehumidifiers or auto-start and stop, can also be a plus when looking for commercial air conditioner units.
Residential Air Conditioner Units
The selection factors for residential air conditioner units are roughly the same as those for commercial units, but on a smaller scale. Your residential air conditioner should be large enough to provide effective cooling while offering relatively low energy consumption rates. In some cases, it is beneficial to purchase high efficiency units, as these can result in substantial cost savings. You should also look for machines that are reliable and long lasting.
We Supply Air Conditioner Units for Every Need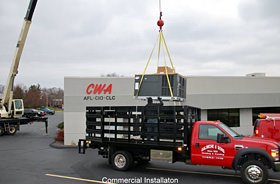 Whether you are looking for air conditioners for your home or your office, we supply a wide selection of air conditioner units from some of the leading air conditioner manufacturers. This includes high efficiency air conditioner units, single room air conditioners, entire home air conditioners, rooftop air conditioning units, and large commercial air conditioners.
We can supply Lennox and Goodman HVAC systems ranging from 13 SEER to 21 SEER. SEER, or Seasonal Energy Efficiency Ratio, is a rating that is used to express what amount of energy the device consumes during the season. A higher SEER rating means higher energy efficiency. Both Goodman and Lennox air conditioning units are high quality cooling systems that offer reliability and performance.
Goodman Air Conditioner Units: We supply six different types of Goodman air conditioner units, each with a different SEER rating. Goodman devices offer affordable prices, but a high quality. Additionally, because Goodman air conditioner parts are readily available, if your air conditioner ever needs replacement parts, you will easily find them.
Lennox Air Conditioner Units: Lennox air conditioning systems cost a little higher than the Goodman ones, but they offer superior performance. Lennox air conditioning units will keep you feel perfectly comfortable. Our selection of Lennox air conditioner units includes both residential air conditioner units as well as commercial units. These air conditioners also come with special features like dehumidifiers and air filtration, making the air quality inside your home or office healthier and more comfortable.
Let Our HVAC Experts Help You Select the Right Air Conditioner Units
If you need help selecting the air conditioner that is perfect for you, our expert technicians are available to provide expert advice. We can help you determine what your air conditioner cost will be and recommend the best unit. Complete our HVAC system quote request form to receive a price quote on a new system or contact our heating & air conditioning company by phone at 314-993-1110 to get comparison reviews or to place installation requests.