Quality heating and cooling services since 1950
Furnaces: Commercial & Residential Furnace Sales & Service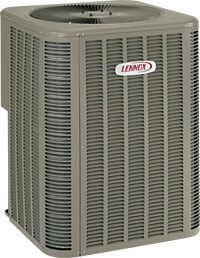 Galmiche & Sons has been installing, servicing, and maintaining furnaces in the greater St. Louis metropolitan area since 1950. We hire only expert technicians who have experience working with both gas furnaces and electric furnaces across all makes and models.
To learn more about our services for furnaces including residential and commercial furnace repair and maintenance, contact our heating & air conditioning experts today online or by phone at 314-993-1110.
A Complete Variety of Services for Home and Commercial Furnaces
Furnaces keep your facility warm and provide a comfortable indoor environment. Because of this, it is very important to make the correct choice in installing, repairing, and maintaining them. At Galmiche & Sons, we offer a comprehensive range of services for furnaces.
Installations
Installing furnaces is a major investment in terms of time as well as money. Having furnaces installed by the professionals from Galmiche & Sons will ensure that you do not have to spend any additional time and money on repairs that result from improper installation. All our technicians are extensively trained to handle the installation of all types of furnaces. You can rely on us for your commercial and residential furnace installation needs.
Repairs
Repairing furnaces is a task best left to a professional. As tempting as "do it yourself" home repairs of furnaces may sound, you will likely end up doing more harm than good. A good time to call Galmiche & Sons is when you notice an unreasonable increase in your power bills or experience problems with consistent heating. Unexpected breakdowns and malfunctioning of your furnace can result in uncomfortable or even dangerous conditions in your home. Therefore, this calls for an urgent furnace repair. We are available 24 hours a day to provide repair services in case of an emergency.
Preventive Maintenance and Servicing
The efficiency with which furnaces draw power and heat a space is closely related to the overall health of the system. To ensure that your furnaces work efficiently and reliably, it is crucial to have furnaces inspected, cleaned, and serviced by a professional at least once a year. This can also prevent major repair costs as you will be able to have any problems fixed before the develop in to major issues. The repair technicians from Galmiche & Sons are easily able to inspect and discover any issues the furnaces at your residence or business may be developing and take adequate, timely action to prevent further damage.
Choosing Furnaces Best Suited for Your Needs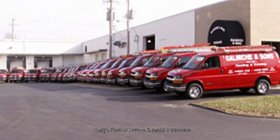 There are three main types of furnaces that exist and these are categorized based on the fuel they use to provide heat to your building. Typically, residential furnaces powered by natural gas as gas powered furnaces are typically the most efficient to operate. Other options also include oil powered and electric furnaces. Oil powered furnaces come with a lower cost of installation. However, they typically are not very energy efficient. Electric furnaces are usually chosen when gas furnaces are not an option due to the lack of a natural gas line.
When you are comparing natural gas furnaces, you will need to make several other choices regarding heat output and model. For the average home, it is advisable to choose 60,000 BTU furnaces. On the other hand, larger houses and commercial facilities will require a larger furnace.
At Galmiche and Sons, we can supply furnaces from some of the most popular brands. This includes Lennox and Goodman Furnaces. Each of these types of furnaces provides consistent and comfortable heating for residential and commercial facilities. For more help selecting the best furnaces for your needs, our professionals are available to help you make informed decisions.
Tips from Our Furnace Maintenance & Service Experts
Contact Us Today to Learn More About Out Services for Furnaces
To learn more about our residential and commercial solutions and services for furnaces, call us today at 314-993-1110 or send us a request for HVAC maintenance online.