Quality heating and cooling services since 1950
HVAC Services Available from Galmiche & Sons Heating & Cooling in St. Louis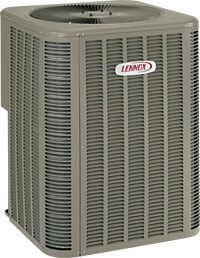 As a leading HVAC services company, Galmiche & Sons is a heating and cooling company that has provided excellent service to our customers throughout the St. Louis area. We have worked with both residential and commercial clients for all types of HVAC service and repair, and our many loyal customers attest to the excellent HVAC services we provide.
To learn more about our heating and air conditioning services, contact us by phone at 314-993-1110 or send a request for HVAC maintenance service by completing our online form.
Our Complete HVAC Services: Residential & Commercial HVAC Maintenance & Repair
As a full service HVAC company, we can handle all of your St. Louis heating and cooling needs. The following are just some of the complete HVAC services that we offer.
Residential HVAC Services
We provide complete HVAC services for homes and other types of residences, from initial planning and system installation to after-sales maintenance and repair. Our services include:
HVAC system design and installation on new residential construction or existing homes
HVAC equipment replacement with the latest energy-efficient units
Enhance ventilation by ductwork retrofitting to ensure that air flows continuously throughout all rooms in your house
Repair and servicing of existing HVAC units
Regular maintenance check-ups to keep your HVAC equipment in top working condition
Give us a call today and learn more about our residential heating and cooling services.
Commercial HVAC Services
HVAC systems for commercial purposes need to be installed properly as they are a very expensive investment. The HVAC services we provide for commercial establishments take into consideration all factors that affect efficiency and longevity of equipment, such as:
Appropriateness of HVAC unit for the space that needs ventilation
Effectiveness and energy efficiency to ensure lowest operating cost
HVAC air distribution system design for optimal efficiency throughout all rooms of the commercial building
To learn more, contact our friendly and knowledgeable staff that is ready to assist you with your commercial HVAC concerns.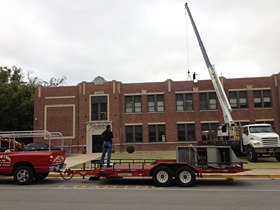 HVAC Installation Services
As HVAC installation experts, we can install HVAC systems in new construction or replace units in existing homes and buildings. Prior to installation of any HVAC system in new construction, we will identify the various rooms that need to be included in the air distribution system, determine the most suitable location of the HVAC unit, and create a plan for installation that includes ductwork layout.
For both replacements and new construction, our expert technicians will recommend the most appropriate HVAC system based on industry standards. We will then install the equipment strictly following the procedures defined by manufacturers and industry standards.
Maintenance & Repair: Other HVAC Services
The importance of regular HVAC system maintenance and repair cannot be understated. It has been proven by many industry studies that regular HVAC maintenance can reduce operating costs by as much as 40 percent. Proper maintenance will also help prolong the life of your unit and prevent costly breakdowns and repair. Our maintenance services include, but are not limited to:
Testing and adding of refrigerant
Cleaning of the various parts of the HVAC equipment
Lubrication of all moving parts to avoid unnecessary wear and tear
Testing and resetting the thermostat
Thorough inspection of electrical connection to avoid accidental shock or fire
Testing of parts like fan motor, contactors, and defrost control
Cleaning and inspection of ductwork
Other work necessary to ensure optimum HVAC performance
Aside from regular HVAC maintenance service, we also offer repair and replacement of parts. Whether you suspect a problem or note, we can thoroughly evaluate your HVAC system, identify problem areas, and recommend appropriate repair or replacement of parts.
Contact Us for Complete HVAC Services in St. Louis
At Galmiche & Sons Heating & Cooling, we offer comprehensive HVAC services both to commercial and residential customers. Our goal is to provide you with efficient and cost-effective services to keep your HVAC systems operating in the best condition. Our HVAC services also include after-sales support like maintenance, repair, and replacement. Should you need HVAC services or would like answers to other heating and air conditioning questions, do not hesitate to give us a call or contact us online to request HVAC maintenance service.